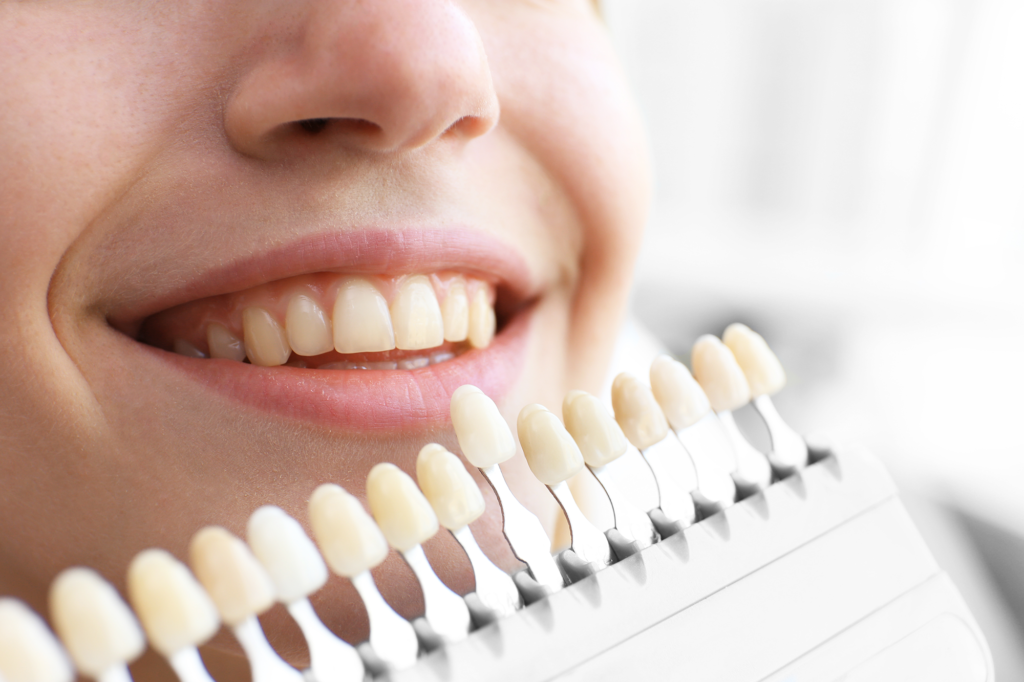 Ready to make a change with your smile? Dental Health International specializes in providing cosmetic dental work to help you get the perfect smile. We offer everything at our Chelsea dental clinic, from veneers and teeth whitening to smile makeovers, so you can show off your best smile wherever you go. And our experienced dentists, Dr. Jeya Guna, Dr. Luxmi Guna, Dr. Aynka Guna, Dr. Anuradha Deshmukh, Dr. Oleg (Alex) Agranovich, Dr. Angela Lin, Dr. Jubin Zaboulian, and Dr. Rekha Hariwala are here every step of the way. We provide friendly advice and support for whatever procedure is right for you.
At Dental Health International, we believe everyone deserves a chance at having their dream smile – no matter what goals they set out with! Contact us today if you are interested in finding out how we can create an improved version of yourself! Let's make it happen together.
Get a Smile Makeover with Dental Health International
A smile makeover is an exciting way to improve the look of your teeth and create the perfect smile. It can be a combination of treatments such as veneers, tooth whitening, crowns, or clear aligners. At Dental Health International, we understand that your smile is uniquely yours. We'll work with you to determine the best options for your dental health goals and provide a personalized plan for your smile makeover.
Veneers
Veneers are thin shells placed on the front side of teeth to change their color, size, shape, length, or even position. We can use them to restore teeth affected by chips, cracks, and gaps between them. Veneers are stain-resistant and durable, lasting for years when properly cared for. Veneers offer an ideal solution for people who have discolored or unevenly spaced teeth and want an instant transformation of their smile.
Tooth Whitening
Our Zoom tooth whitening solution is a popular choice among those looking to brighten up their smiles without having extensive dental procedures done. It can be done in just one visit to our office, after which you can see noticeable results. 
Crowns
Crowns are "caps" made from porcelain that fit snugly over damaged teeth to give them a more natural appearance and feel while also providing added strength and support. Crowns can help protect weakened teeth from further damage and decay while restoring any lost function, such as chewing ability or speech clarity due to damaged teeth. We typically use crowns when a more extensive restoration is needed than veneers can provide.  
Invisalign
Invisalign is an excellent modern technology that helps people achieve their perfect smiles. Unlike traditional braces, Invisalign gently and effectively straightens teeth with invisible aligners custom-made for you. You can remove them for special occasions if needed, plus there's no need for annoying brackets and wires that can feel uncomfortable or make it hard for you to maintain your regular oral health routine. Best of all, it usually takes a shorter amount of time than other orthodontic treatments and ends up empowering patients with greater self-confidence when they're done. Talk to us today to find out if Invisalign could be the right orthodontic solution for you!                  
People may stop in their tracks when they see your fantastic new look! Whether you're looking for subtle changes like whitening teeth or more drastic changes like straightening crooked ones with clear aligners, Dental Health International has all the services, expertise, and experience you need to deliver the results you will love. Plus, our treatments use safe materials designed specifically for optimal comfort and longevity.
Contact us today if you want more information about how we can help you get the perfect smile makeover!