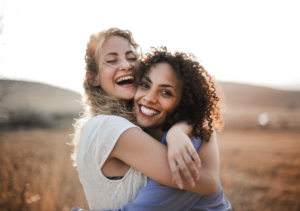 Cosmetic dental work includes everything you wish to do to improve the appearance of your smile. At Dental Health International, we provide a wide range of cosmetic dental services to help you feel more confident in your smile. No matter why you are coming into our office, we have something for you. Because our services are diverse, we've included this page as a summary of the various sorts of procedures available to you. If you have any questions about our cosmetic dentistry services listed below, please feel free to contact us! We are here to help you! 
Veneers: Veneers may be the best solution for you if you are unhappy with the form, length, shade, or alignment of your smile. Veneers are porcelain shells that cover the front of your teeth. They are created to suit your teeth perfectly. The veneers are bonded to the front surfaces of your teeth to give you a completely new, long-lasting smile. The veneers are permanent, which means they will become your new set of teeth. Your dentist will require some shaving of your enamel to fit the veneers in your mouth. If you are looking for that perfect Hollywood smile, veneers are for you! 
Teeth Whitening: Teeth whitening is for you if you like the alignment of your teeth but not the color. Our teeth can develop stains over time due to the foods and beverages we consume. Teeth whitening is currently one of the most cost-effective and straightforward solutions to improve your smile. Your teeth can be permanently whitened in less than an hour at our clinic using a professional whitening bleach that contains hydrogen peroxide. We invite you to come in for a consultation to see just how beneficial teeth whitening can be for you. 
Dental Crowns: Dental crowns are one of the most remarkable techniques to heal your teeth when cavities become severe. A crown is a cap that covers a rotting or fractured tooth, letting it heal while still allowing you to eat and speak normally. Crowns are created to match your teeth perfectly. They maintain the alignment of your teeth and give you a natural-looking grin. Depending on the material used to build the crown, no one will notice you have one in your mouth.
Dental Bonding: Bonding is a treatment option for broken or chipped teeth. We can restructure your teeth using a moldable composite resin material to make them look complete and natural once more. The material will be hardened and filed down to fit the rest of your teeth and match the natural hue of your teeth. It is an excellent option for anyone wanting a simple solution to a chipped tooth. 
Dental Implants: We consider a dental implant a cosmetic and a therapeutic operation. It is one of the most effective ways to replace a missing tooth. While this is one of the most extensive dental procedures, the results are permanent and can last for decades. The procedure entails three different inserts and three visits to the dentist, resulting in a natural-looking tooth. You won't be able to detect that you have a false tooth.
Invisalign: Invisalign is the new and more effective way to straighten your teeth. Invisalign uses clear aligners to push and pull your teeth together. The aligners are custom-made in our office for you. Each set is designed to move your teeth into a better position. The aligners are removable, making it easier for you to practice good oral hygiene and eat all of your favorite foods. 
Cosmetic Dentistry in Chelsea, MA
If you are interested in cosmetic dentistry or have any questions about any of the different procedures, please let us know! We would love to sit down with you and answer any questions. Come to Dental Health International today!