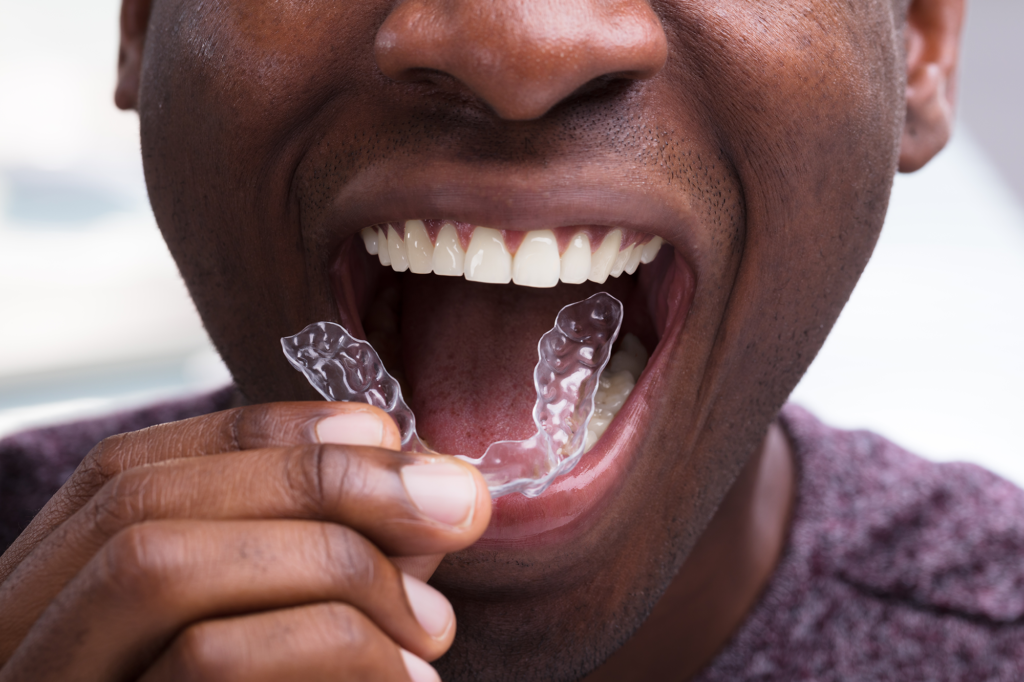 Are your teeth crooked, or do they have gaps in between them? With the help of Dental Health International in Chelsea, we can provide orthodontic services to fix these problems and give you back your natural smile. Our friendly dentists will make sure to take good care of all your dental needs! A healthy mouth should look great and is vital for a person's overall well-being.
Once our treatment is complete, you'll be able to show off your perfect smile without worrying about any dental issues that may arise from having improperly aligned teeth. By correcting these problems now, you're helping yourself build a healthier future with improved oral hygiene.
Contact us today and find out what kind of orthodontic options are available!
What is Orthodontics, and How Can it Help?
Orthodontics is a specialized branch of dentistry that focuses on diagnosing, preventing, and treating malocclusions or misaligned teeth. Orthodontic treatments can range from simple to complex – but all are designed to improve your oral health and enhance the appearance of your smile. Dental Health International offers various orthodontic solutions to help our patients achieve the beautiful smiles they desire.
What are the Benefits of Orthodontics?
Orthodontic treatments provide many benefits beyond improving the aesthetic appearance of your smile. Correcting malocclusions can make it easier to brush and floss properly, reducing plaque buildup and the risk of tooth decay and gum disease. Additionally, proper alignment can reduce excessive wear on certain teeth or areas in the mouth caused by overcrowding or misalignment. Proper alignment helps prevent further damage down the line. By correcting misalignment and crowding issues, orthodontic treatments can also improve your overall oral health.
Invisalign for Exceptional Orthodontic Treatment
If you've been searching for a more effective and convenient way to straighten your teeth, it's time to consider Invisalign. With Invisalign, there are no brackets and wires required. Instead, clear plastic aligners gently move the teeth into their proper positions for a beautiful, healthy smile. These aligners are custom-made for each patient and can be easily removed. Additionally, since they're practically invisible, many people like the subtlety of Invisalign compared to traditional braces. The comfort of Invisalign also makes them an appealing option for those who may be less likely to wear traditional braces due to discomfort.
To get started with Invisalign, we will first take an impression of your teeth and use it to create a three-dimensional digital model. We will then use this model to plan your treatment, including wearing several sets of custom-made aligners that gradually move your teeth into place.
You'll wear the aligners for 22 hours daily, removing them only to eat and brush your teeth. As you progress through the treatment plan, you'll visit us every four to six weeks for adjustments. The Invisalign treatment typically takes between nine and fifteen months, depending on the complexity of your case.
It is important to remember that during this treatment, you must remain diligent in taking care of your teeth. Brushing and flossing twice daily is key to keeping your mouth healthy and free of bacteria. Pay special attention to cleaning and rinsing the Invisalign aligners to ensure no food particles are trapped in the trays. Regular visits to your dentist for professional cleanings are recommended for continued oral hygiene. By following these steps, you'll be sure to maintain excellent dental hygiene throughout the course of your Invisalign treatment so that you can enjoy a confident, healthy smile! Talk with our team today about whether Invisalign is the right choice for you!
Achieving a beautiful smile doesn't have to be difficult! With the help of orthodontics at Dental Health International, you'll get one step closer to having an attractive smile that you're proud to show off! No matter which orthodontic treatment you choose, our friendly team will be there every step of the way, helping you get that perfect smile in no time! Contact us today for more information about how we can help you get started on your journey toward a straighter smile!